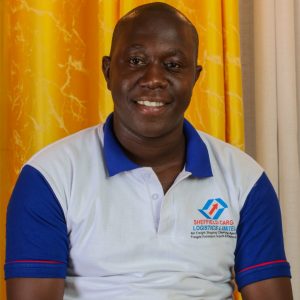 Hello and welcome to our website. Thank you for taking time to stop by My name is John Muchwat I'm the appointed Managing Director and CEO of Sheffield Cargo Logistics Limited a private limited liability company registered in Kenya by the board of directors. Years ago I envisioned a company that would be a one stop shop for logistics solutions and accommodative of individuals and small traders starting out in business.
Before starting out this journey, I observed that shipping of goods in Africa from abroad was a reserve for only big companies that had the stamina to endure the headache and possible losses in it. Small traders would then buy from the big companies that had imported the goods rather than import their own goods. Companies like Sheffield have made this a thing of the past, we say there is no cargo too big or too small for us, we accommodate all.
At Sheffield cargo Logistics Ltd we strive for excellence and our greatest asset is the men and women who work tirelessly to see that we achieve our goals and objectives. We have been in this business for over a decade and have no doubt of being around for the next many decades. Thank you and welcome once again to our website.
Yours sincerely,
John Muchwat,
Managing Director and CEO,
Sheffield Cargo Logistics Limited.
Call Office : +254723764819
Email: marketing@sheffield.co.ke